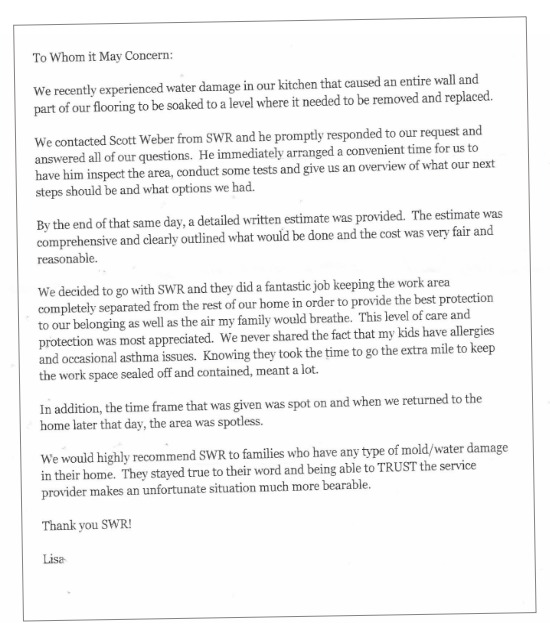 ---
"I can't say enough good things about you and your crew.
From the first day when you went into my attic to assess the mold damage, until the last day of the remediation process, you and your men worked tirelessly.
You are the only one of the four remediation companies I contacted who advised me to hire an outside specialist to come in and conduct tests to determine if all of the mold had been removed before you finished the job.
In addition you, you took preventive measures, sealing every space in the attic floor to prevent air from entering the second floor, so that the likelihood of future mold growth would be diminished or eliminated.
All of the lab results show that the mold has been completely removed from the attic.
Also, the warranty that you have provided is assurance that the job had been done completely. My husband and I are totally pleased with the work you have done and would be happy to recommend your company to others. Thank you again for a job extremely well done."
Sincerely, Daryl Paone
---
Scott, Great job! Thank you so much. The house is clean! Your crew is polite, hard working, and most cooperative.
---
Kathy Gaughan